Staff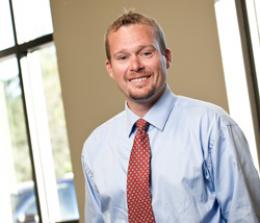 Kristoffer Kail
CPO
"I got into this field to help people. The people we work with are some of the best people. Patients come to us so we can return them back to their lives. I saw the enjoyment and life-changing difference that an orthotist and prosthetics can make and knew this was the right profession for me."
Certification: Certified Orthotist, Certified Prosthetist
Education: University of Indianapolis, Undergrad

Northwestern Certificate Program, Orthotics & Prosthetics

Experience: Since 1999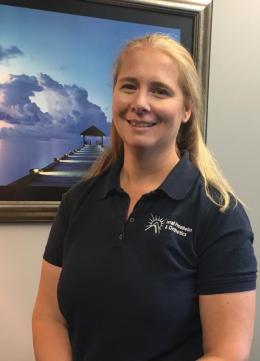 Stephanie Jones-Cutler
CP
After almost completing my undergraduate degree I realized I had more to give and needed to be challenged. The field of prosthetics and orthotics has allowed me to do both. I can honestly say that my undergraduate degree was a great stepping stone that brought me to a field that is different every day and that is filled with inspiration.
Certification: Certified Prosthetist
Education: University of Ottawa, BSc in Human Kinetics, George Brown College, Orthotics and Prosthetics
Experience: Since 2000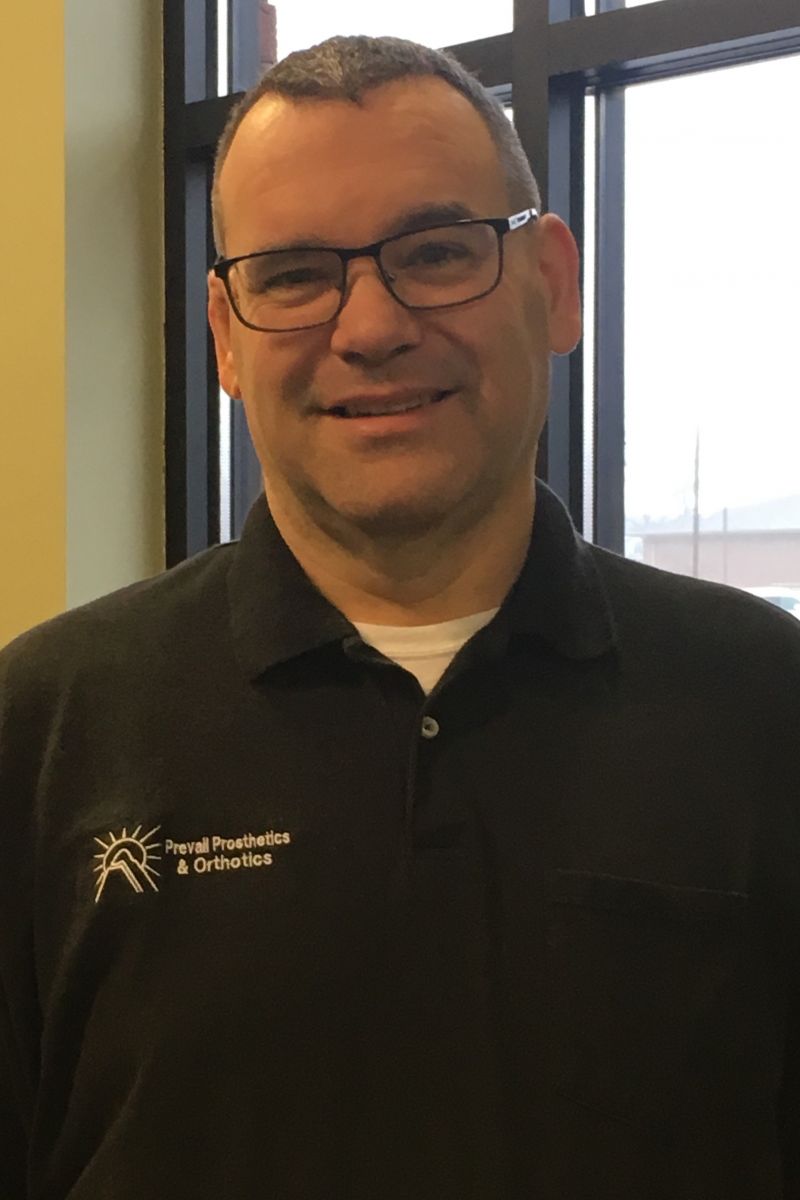 Larry Libbee
CO
"I enjoy the medical field. I started out as an athletic trainer working with athletes in high schools. I then made a career change into orthotics in 2002. I find this career very rewarding and feel like I have made a difference in people's lives."
"In my free time I enjoy sports and competing in agility with my dog, Miley."
Certification: Athletic Trainer, Certified Pedorthist, Certified Orthotist
Education: Heidelberg College, BS Sports Medicine, Northwestern University
Experience: Orthotist since 2002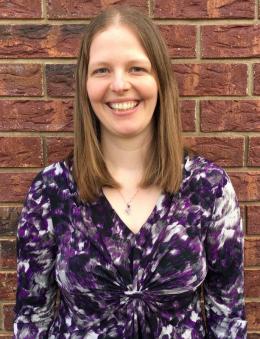 Sami DeVries
CP
Ms. DeVries has always had a strong drive to help people. At Rose-Hulman Institute of Technology, she completed degrees of M.S. Biomedical Engineering, B.S. Biomedical Engineering, and B.S. Mechanical Engineering. After a couple of years as a product development engineer, Ms. DeVries discovered the field of prosthetics and found the perfect match for her skills and desire to work with people. In 2013, Ms. DeVries completed the Prosthetics Certificate Program at Northwestern University. Ms. DeVries enjoys designing custom solutions for patients. She has been working in the O & P field since 2012.  
Qualifications:
ABC Certified Prosthetist
Education:
Rose-Hulman Institute of Technology, Undergrad
Northwestern University Certificate Program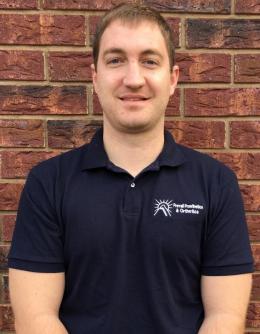 Mitch Petersen
MPO, CO, BEP
Certified Orthotist, Prosthetics Resident
Mitchell Petersen joined us for his residency through NCOPE (National Commission on Orthotic and Prosthetic Education). He has successfully completed his orthotic hours with us, and will be taking his exams for certification in July 2018 to become a fully certified orthotist. He has now begun working on his prosthetic residency at Prevail, and will take his exams to become a Certified Prosthetist Orthotist (CPO) in mid-2019.
Education:
Northwestern University, Masters in Prosthetics and Orthotics (MPO) - 2017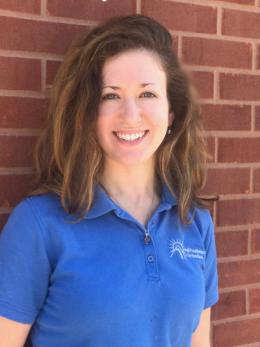 Kari Innenberg
CPO
Certified Prosthetist Orthotist
"Prosthetics and orthotics incorporates all of the things I find joy in; being creative, being involved in the medical field, and helping others. Watching someone come into the office, who is restricted to a wheelchair, and then watching them walk out with confidence in an orthotic or prosthesis that we made, makes me proud to do what I do. We are making a difference in the quality of so many lives. "
Certification:
Ongoing Education:
NCOPE Prosthetic Residency
Education:
BS in Biomedical Engineering at The Ohio State University
MS in Prosthetics and Orthotics at University of Pittsburgh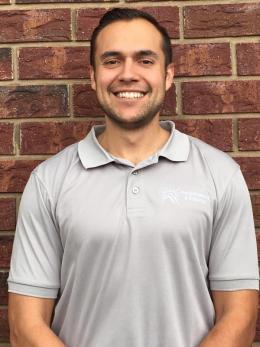 Drew Servais
MPO, BEO
Orthotic Resident
Drew comes to us through NCOPE (National Commission on Orthotics and Prosthetics Education) and began his orthotics residency with Prevail in February 2018. He will complete his residency hours for orthotics in 2019, and will then begin his prosthetics residency with us in mid-2019.
Education:
Northwestern University, Masters in Prosthetics and Orthotics (MPO) - 2018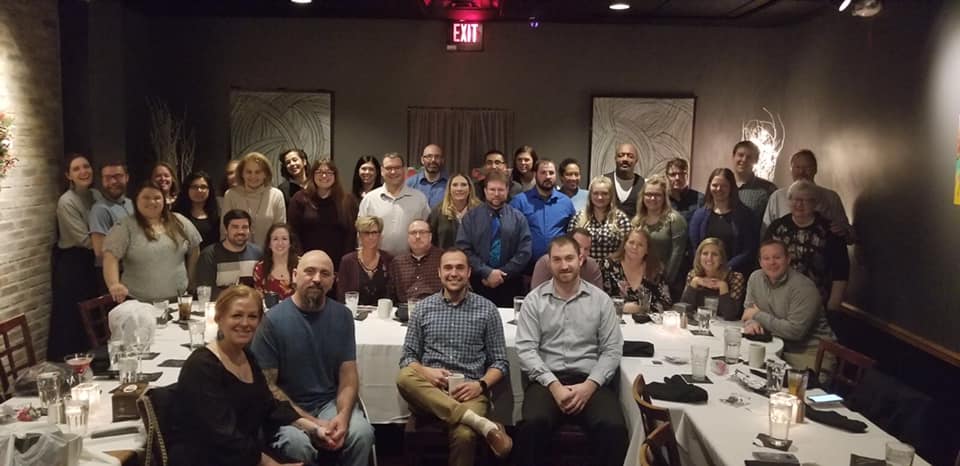 Meet Our Support Staff
Christi Hudson, Business Manager ext. 304
Erin March, Accounts Receivable Manager ext. 303
Lora C., Office Coordinator for the W. Jefferson location ext. 301
Kylee T., Office Coordinator for the Muncie location ext. 363
Susan F. Office Coordinator for the Anderson location & Insurance Verifier ext. 361
Ben R. Office Coordinator for the Indianapolis location ext. 352
Bria Y., Authorizations Specialist for the Fort Wayne locations ext. 356
Joni S., Authorizations Specialist for the Fort Wayne & Indianapolis locations ext. 302
Alex M. Authorizations Specialist for the Muncie and Anderson locations ext. 354​​​​​​​
Dan, Technician- Fort Wayne
Bernardo, Technician- Fort Wayne
Cory, Technician- Fort Wayne
Wayne, Technician- Muncie
​​​​​​​Jason, Technician- Indianapolis
1-800-745-3295