Patient Spotlight: Amputee Finds Help in Surprising Place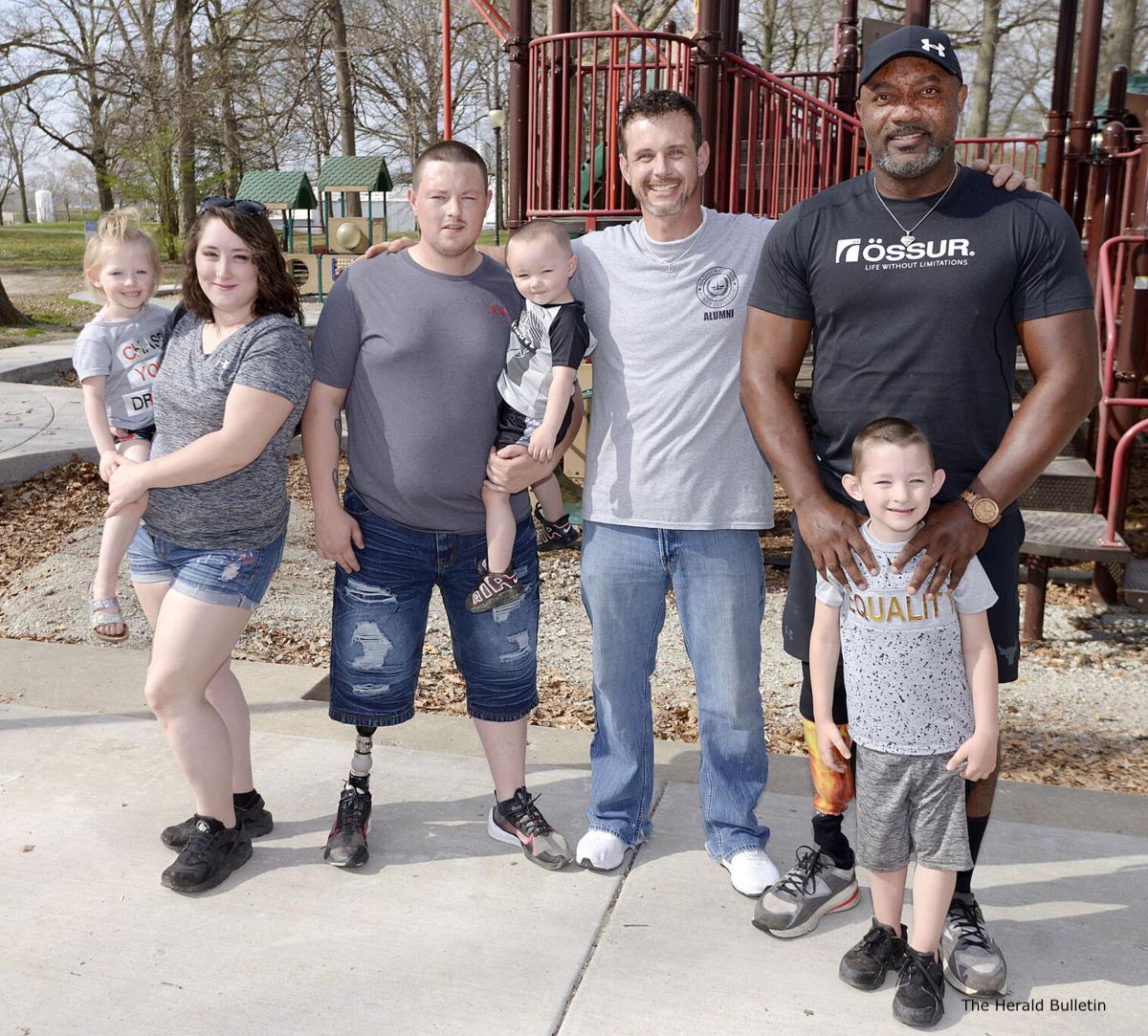 Kalob Harrison was looking to get the tires on his van aligned, but he ended up getting a whole lot more — including a newfound confidence, and for the first time in seven years he walked without crutches. "I just went there to get an alignment," Harrison said.
Kurtis Smith works at Jiffy Lube. He looked at Harrison's van and told him that he really needed new tires. The two got to talking and Harrison shared the story of how he lost his right leg. A recovering addict and graduate of Madison County's Problem Solving Court, Smith saw a chance to give back, he offered Harrison a deal.
"I said, I'll give you a phone number to a guy. If you get in touch with him, all you've got to do is call. I have a brand-new set of tires at home I will give you, mounted, balanced and everything," Smith said. The number belonged to James Dixon. An amputee, Dixon mentors others using his personal experience to inspire and instill them with confidence.
Dixon helped Harrison get a doctor's appointment and connected him with Prevail Prosthetics and Orthotics, where he recently got a new prosthetic. Their Anderson location is located at The Landings off Main Street, not far from where Harrison lost his leg in an accident.
It was a nice spring day in 2014 when Harrison, 19 at the time, his girlfriend Becky Smith, and a group of friends crossed the railroad tracks at the end of Fletcher Street. "We were just back there walking around, enjoying the weather," Harrison said. When they went to cross back over the tracks a train was sitting on the rails. Harrison was the last one to make his way between two cars when the train started moving and he fell to the ground.
"It happened so quick and it just ran over my leg. I don't remember how I pulled myself out from under it," Harrison said. "I was just sitting there thinking I was about to die." He lay on the ground, separated from his friends by the moving train. They called for help and applied a tourniquet. He tried different prosthetics but couldn't find one that worked and eventually gave up and chose to get around on crutches.
On April 2 Dixon shared a video on Facebook of Harrison's first steps in seven years using his new prosthetic. "It's just inspiring that one person to the next could help that much," said Becky, as tears welled in her eyes. "For him it was a big confidence thing. He didn't have enough confidence in himself and you guys gave it to him."
"She was there from the beginning when he lost his leg, and to be here today, those tears are from the heart," Dixon said. The giving went both ways. In the past year, Dixon and Smith have both had people they were mentoring die by suicide. "We just met the day before," Dixon said. "We were talking positively. I didn't know the signs at the time. "You get in someone's life after you lose someone, you can become skeptical," he continued. "How much do I invest myself, but when I see (Harrison), it does a great deal for me too."