Actress To Change Hollywood's Perspective of Disabilities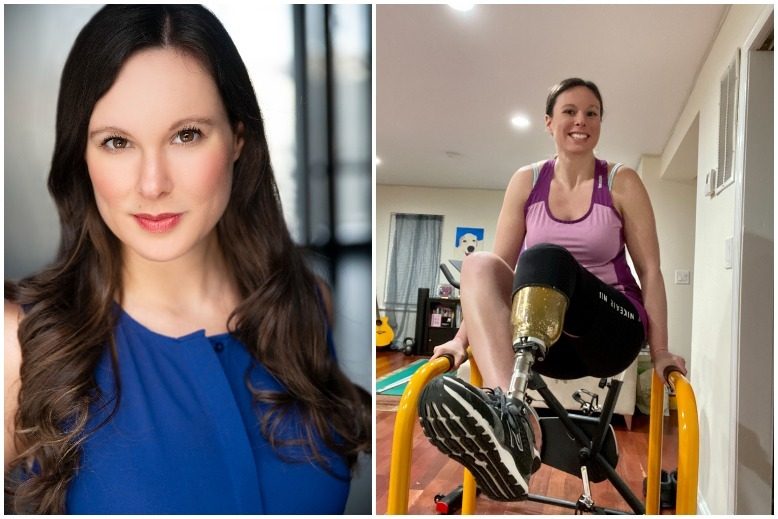 Before losing her leg in a car accident in 2012, Rachel Handler was a musical theater performer. Once she became an amputee, she was only being considered for roles as a hospital patient or military veteran.
"It's like the industry only saw my prosthetic leg and not me as a person anymore," says Handler.
Since 2014, Handler has been entering the Easterseals Disability Film Challenge in an effort to showcase "disability in an authentic light," she says.
For this year's challenge, Handler used her experiences as inspiration for the short mockumentary So You Wanna Be an Actor. Through April 5, audiences are asked to like, share or comment on the films entered in the competition to spread awareness. (Scroll to the end of this article to watch Handler's film). Finalists will be announced on April 29, and a virtual awards ceremony will be held on May 6.
Along with her co-star Michaella Metz, who is also an amputee, Handler's five-minute film is a spoof on the way disability is often portrayed in film and television. Handler plays an eccentric acting coach who describes the four categories of roles for disabled actors: dead body, hospital patient, military veteran and victim. In the end, she recognizes the internalized ableism she needs to unlearn.
Through this film, Handler, a Jersey City resident, hopes to show audiences that "people with disabilities are more limited by society's perception of disability than their own body or diagnosis."
Last year, Handler won the social awareness campaign in the film challenge for her documentary How Much Am I Worth? In her film, women who use wheelchairs or prosthetic limbs spoke about the challenges they faced with health insurance.
Handler, who grew up in New Jersey and attended Westminster Choir College in Princeton, acknowledges that while there has been progress in the entertainment industry to include disability in a genuine manner, there's still work to be done.
"Being an amputee is a big part of my identity, and I'm proud to be a strong, disabled woman," says Handler. "I'm also still me. I'm still the same showtune-singing, yoga-loving, quirky lady that I was before my accident. Why don't we see characters like that, with disabilities, on television? "